REGISTRATION CONTINUES FOR THE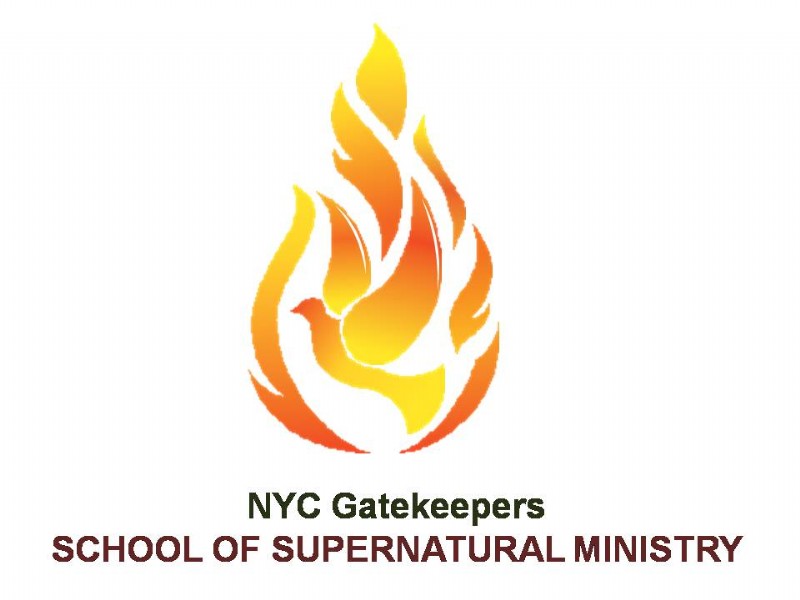 267 Bay Ridge Avenue, Brooklyn, NY 11220
CALL ELLEN VECCHIONE FOR INFORMATION AND TO REGISTER:
718-921-4673 OR EMAIL: NYCGSSM@GATEWAYCITYCHURCH.NET
FREE TUITION
FOR ANYONE 25 YEARS AND UNDER.
(1st-year students only)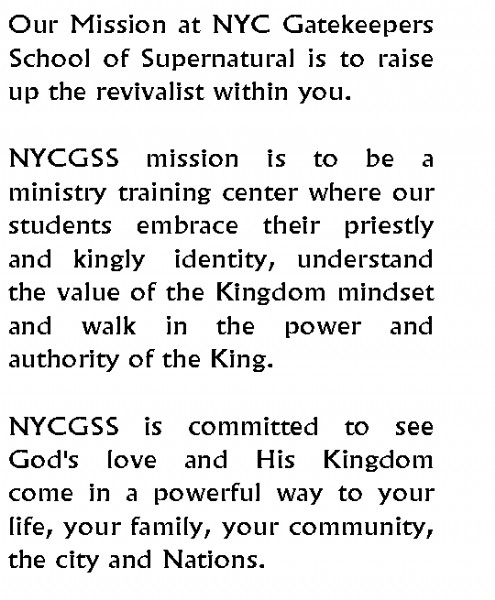 Personal Transformation
* Discover your true identity in Jesus Christ.
* Identify your purpose and destiny as you flow in union with the Holy Spirit.
* Allow the Holy Spirit to bring transformation to your life.
* Cultivate a deeper intimacy with God and grow in confidence with other believers.
* Move & grow in the gifts of the Holy Spirit.
* Discover the Scriptures and learn to study and love the Word of God.
* Serve on the Prayer Ministry Team, In Conferences, and Community Outreaches with love, truth and in the power of the Holy Spirit.
* Learn how to operate in the glory by accessing Heaven through prayer, intercession and bring Heaven to Earth.